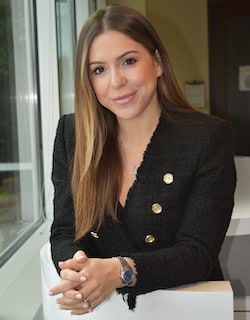 Elina Benin
Case Manager / Paralegal
Elina has over 15 years of experience in the personal injury field. She began working as a paralegal in 2005 at which time she gained exceptional experience helping personal injury clients. Elina works directly with clients and attorneys throughout the entire case process from intake through trial or settlements.
Elina is skilled at intaking a personal injury case, assisting clients with property damage issues/and concerns, ordering medical records, writing settlement letters and dealing with insurance adjusters. She is also accomplished at trial work and helping to prepare for arbitrations and trial. She prepares complaints, interrogatories, assists in answering interrogatories, helps prepare settlement packages for insurance companies and is responsible for preparing ER 904 documentation, joint statements of evidence, motions in limine and jury instructions under the supervision of lawyers at our firm.
Elina earned a bachelor's degree from the University of Washington in Political Science and Communication.